Your Wedding and Coronavirus
Over the last few weeks I've been inundated with phone calls and emails from concerned brides and grooms worried about how Coronavirus will affect their wedding plans..  The thought of re-planning the celebration you've already worked so hard on can feel overwhelming. You're certainly not alone. Here's some advice if your wedding has been or might be affected by Coronavirus:
If you're due to get married soon call your stationery designer and florist immediately; ask the designer to put a stop on printing anything with your current wedding date, and request that the florist hold off on placing an order for fresh flowers  that you won't end up using, 
Contact your venue
Your venue is probably one of the first things you booked.  Check in with them and let them know your concerns, check out any other dates they may be available later in the year.  It's important to be open to Fridays, Sundays, and quieter months like November.   As this situation changes, more and more people may need to reschedule, which means that dates with venues can be competitive.Take their lead with dates.
Check in with your officiant
Swiftly after the venue contact your officiant, after all they are the ones that make it all legal!  If they aren't available on your new date consider doing the legal bit before hand.  I've seen this done plenty of times in different circumstances where it's just easier to get the legal bit out of the way before the big day itself.  In my opinion it works really well!
Prioritise your suppliers
Make a list and contact all your suppliers. Start with suppliers like your band, photographer and videographer who can only 'do' one wedding per day.  Florists, cake makers and designers who can cater for more than one wedding a day should be more flexible with dates. We will work together as an industry to accommodate you. Know that if you do need to postpone, you are making the right decisions for the safety of yourself and your guests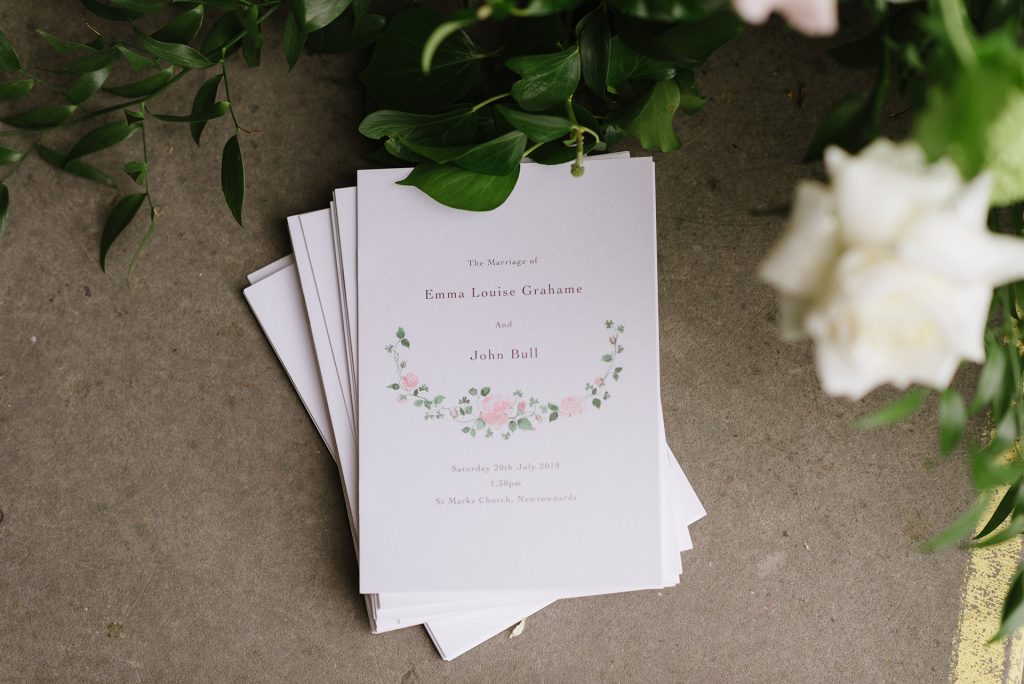 Tell your guests
once you have decided to reschedule your wedding let your guests know.  They may have to change travel plans, accommodation or even their outfits!  If you have set a new date communicate this to them now so they can save the new date and look forward to that.
A note about rescheduling 
Consider a Winter Wedding- you should have more flexibility for dates this Winter especially in November and it means you don't have to wait another year to get married! 
Consider Mid Week - to be honest after all this all of us will need a good party!  I don't think anyone will mind taking a day during the week to celebrate with you.  Lets face it most people will have plenty of holidays left over this year!
Take a moment to consider your Wedding suppliers- Wedding vendors who are typically small businesses like myself include photographers, videographers, celebrants, musicians, DJs, cake-makers, florists, stylists, event planners and coordinators, designers, independently-owned venues, hair and makeup artists, and some wedding dress designers. We all want to be there for our clients to make this crisis as smooth as possible. If a large number of weddings are cancelled, then all of our industries will lose their income for the foreseeable future. If a large number of our brides and grooms reschedule to key dates next year we are losing those dates for other bookings.  It's just something to think about.  We are all in this together. To date I've been able to work with and accommodate all my clients who've had to reschedule recently.
Acknowledge your original date
Your original wedding date will always be signifiant – so acknowledge that in a way that feels good for you both. Take this time to make memories: snuggle up and watch a movie. Do something you've never found time to do before. Take a photograph. Sleep in. Have a nice breakfast together. When you are married for years, this could be one of the most memorable times in your life — the kind of story you tell your grandkids. A story of strength, love and endurance to tell them.  
Don't worry be happy
 In my 15 years in business I've had many couples overcome many different adversities and you will too. Remember your wedding WILL happen and when it does it will be EXTRA special!