Weddings are stressful, right? At least, that's what all the magazines and blogs tell you – I mean, are you even a proper bride if you're not stressed out or nervous at some point? Well, yes! Weddings can be stressful – after all, there's a lot of pressure to get it right and have a 'perfect' day. But it doesn't have to be that way. The best wedding photos I've taken have almost always been at the weddings where there was a really relaxed
atmosphere. The ability to stay chilled on the biggest day of your life doesn't come naturally to everyone, but what all laid-back couples do have in common is a commitment to really thinking about their big day and planning things in the simplest way possible. Keeping things simple means there's minimal potential for stuff to go wrong, which means there's less to get stressed about in the first place – clever, huh? Here's my list of eight top ways to give wedding day stress a swerve (and get the most beautiful, natural photographs in the process!).
Get married in Summer
Not because of the weather (see point 6) but because of the light! The long days of summer give you much more time to play with – that's time to travel from church to reception venue, maybe even with a stop-off for photos on the way; time for you to spend alone together to connect and soak in the moment; and time to chat with guests before dinner without pressure to get all your photos done before the light fades. That's not to say that winter weddings are always stressful - but if you choose to get married in the darker months, the following points become even more important:
Location, location, location
Your choice of location can really affect how smoothly your day goes. First is reception venue, or to be specific, its proximity to your ceremony. Some brides have very fixed ideas about where they want to get married, and where they want to celebrate afterwards – and if there's a two-hour drive in between, it can cause havoc. Even in the height of summer, two hours is a big chunk to take out of your day and you can tack on the best part of another hour at the other end before guests have assembled, freshened up, had a cuppa and are ready for photos. In winter, bad weather can make travel much slower, or even dangerous!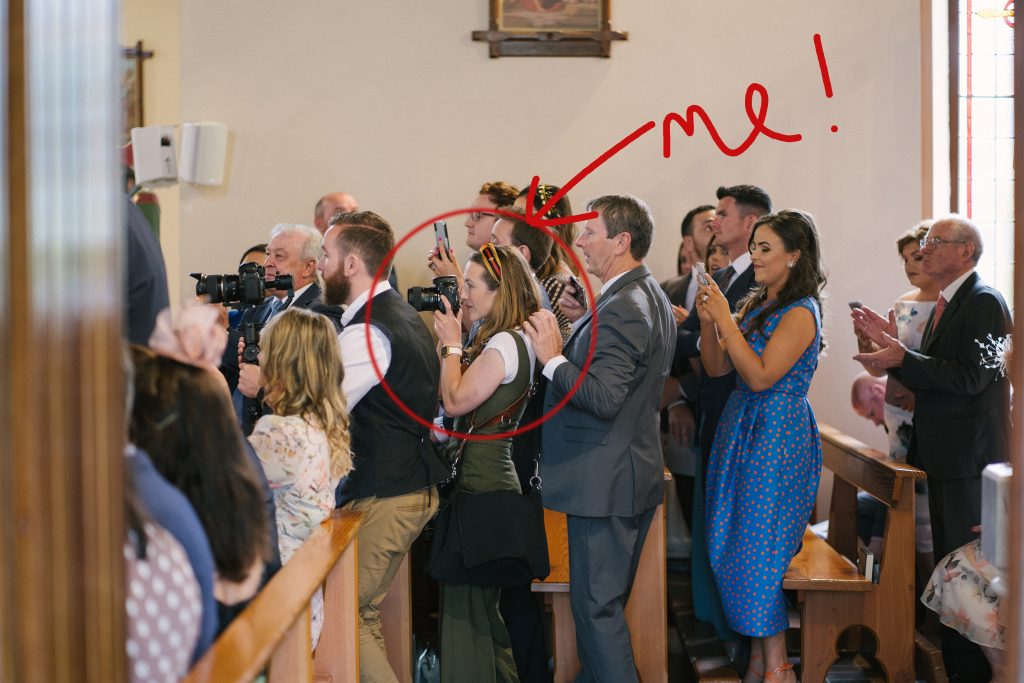 Go with the pros
The service offered by your suppliers can make a huge difference to your stress levels on the day too. Can you count on your hairdresser to be on time? Is yours a one wedding per day venue, focusing only on you and your guests? Will you have an assigned wedding co-ordinator to make sure things are running smoothly? Do you trust your suppliers to make decisions on your behalf if there are hiccups, without troubling you with every little detail? Having a professional team you can rely on will reduce your stress levels dramatically.
Manage your morning
The morning you get married will be one of the quickest mornings of your life. Even if you're up at 5am for a noon ceremony, it goes in a blink of hair, make-up, bacon sandwiches and emotional moments with your closest peeps. Keeping your morning as simple as possible is the best way to avoid rushing and frayed nerves. Keep the to-do list to a bare minimum, get your suppliers to come to you if humanly possible to cut out travelling, and do a bit of advance photo planning – for example, figure out where you might be able to hang your dress in natural light for photos, or where would be a good spot for 'getting ready' pics. I'm always delighted when the bride gets ready before the last of the bridesmaids, so we have time for a few solo portraits. If the boys need photos too, they should stay as close by as possible (bride and groom in the same hotel is easiest!) or skip to point 8…
Stop worrying about weather
Seriously, you can't control it! I've shot weddings in sunshine, rain, hail and snow – and none of them have beaten me yet. If you're worried about rain, invest in a few clear umbrellas – they can look beautiful in photos. Same goes for cold; pack some beautiful blankets, or think outside the box and wear a jumper or cardigan over your dress. For winter weddings, consider venues with good natural light inside so we can retreat if the weather's awful. And then please, stop checking the weather app on your phone every hour!
Consider a first look
Made popular by our friends across the pond, the 'first look' flies in the face of superstition by allowing the bride and groom to see each other before the wedding ceremony, meeting up for portraits and some family photos before they tie the knot. Now before you gasp in shock, consider this: for nervous couples, a first look is a chance to calm those butterflies right down, to see and reassure each other before they face their public. It's a beautiful, intimate and often emotional moment that can be captured close up without fear of interrupting the ceremony. On a practical note, it also means you get lots of photos done earlier in the day, which leaves more time to relax and enjoy yourself after the knot is tied. A great stress buster that is becoming more and more popular, particularly for winter brides.
Appoint a photo wrangler
Group photos are a necessary part of most weddings, but they can also be one of the most time-consuming and stressful parts. Picture the scene: the light is fading, your feet are aching, the staff are anxious to get everyone seated for dinner and your photographer is running around like a maniac trying to track down great uncle Bob who has done a bunk just as he's needed for a photograph. Asking one of the ushers or a close friend to assist your photographer by pulling guests together for group shots is a great way to keep things moving along smoothly, avoiding frazzled nerves and blistered tootsies alike!
Hire a second shooter
For extensive photo coverage, a second shooter is the holy grail, and having two photographers gives you more of that stress-busting ingredient – time! If you're getting married in winter, or if there's a long drive between your ceremony and reception, it's something you should really consider – it saves so much time setting up photos, fixing dresses, and your second shooter can even be off shooting candid images while your main shooter is doing portraits. A second shooter also lets you capture both bride and groom during their morning prep – these 'unseen' images are always magical for the newlyweds to share afterwards. So there you have it – my top tips for a stressless wedding day. It helps to remember as well that life keeps on happening no matter what day it is; zips break, tiny flowergirls cry, flowers wilt – but none of it is important. As the bride and groom, your attitude really sets the tone for your whole day. All that matters is you're marrying the one you love, so let that joy take over and don't sweat the small stuff!