What to do when your original wedding date arrives…
When you wake up you're definitely going to know what day it's supposed to be and you may feel like rolling over and pulling the duvet over your head again- and that's OK! The day you had planned for months, even years has finally arrived and it's going to sting.
As a photographer I always remember whose wedding I was shooting this time last year and I'll certainly be thinking of whose wedding I should be shooting this year. I'll even be conscious of the weather, thinking of the great photographs I could be making or what stage the day would have been at. I can't even start to imagine how brides and grooms across the world will be feeling when their original wedding date comes and goes.
It's only natural to feel sad and it's ok to be annoyed. In fact I think it's very important to acknowledge what should've been one of the best days of your life.
Here's a few tips on how to mark the day and help numb the pain:
1. Acknowledge it - Not only does postponing your wedding mean waiting even longer to get married, it also means saying goodbye to a date you've looked forward to for so long. However, even if you are tying the knot later than anticipated, it's important to not to ignore this important day. Instead, mark the occasion and celebrate what would have been and, eventually, what will be.
2. It's ok to feel sad - but try and put things in perspective. Everyone will be safer and more relaxed and ready for a good party. You may have had to change seasons and may not have the flowers you originally wanted or you may need a jacket for colder weather but, so what? You will still have the ceremony, the dress, the bridesmaids, the venue and and most importantly, you will be married, just on a different date and it will be worth the wait.
3. Do something nice - here's a few ideas to turn your day around! Take the day off, lie in, enjoy a nice brunch, spend it together (if you can), take a photo, think about your new date, cook a nice meal, do some exercise, watch a movie.

4. Self Gift - this one's easy!! Order something nice for yourself or each other (I've been doing a lot of this recently!!) to arrive that day.
5. Practise your First Dance - It's never too early to start practising your first dance! Whether you've been to dance classes or you're free styling and doing your own thing, you can clear a little space in the living room, pop your first dance song on and have a boogie. Your dance will be all the better for it, plus a bit of exercise will put you both in better spirits.
6. Host Virtual Drinks With Your Wedding Party - You're probably missing your friends and family more than anything right now. Arrange a video call for the time your wedding disco was due to start and tell everyone to bring a drink and throw on some tunes.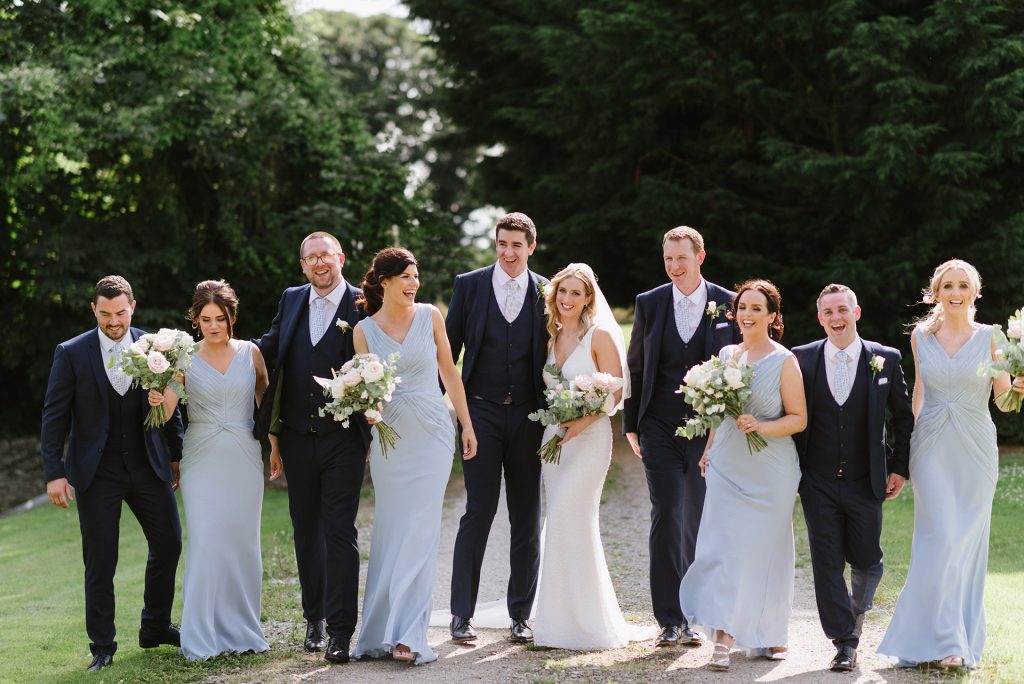 7. Buy a 'Wedding' Cake - If you like cake order one in and cut your cake at the time you might have been cutting it on your wedding day.
What to Do if You're Not Together on Your Original Wedding Date
Having to postpone your wedding is hard enough but not being able to be together on the original date is very tough and I feel for you.
Make the most of technology. Arrange a virtual 'date' where you can enjoy a meal together and toast your upcoming wedding. Throw on some more tunes and chill.
For some old-fashioned romance, you might consider writing a love letter or sending your other half a photobook of your fun times together.
It's important to remember that your Wedding Day WILL happen and when it does it will be EXTRA special!!
You might also like...
Meet the bride who's postponing her wedding and how's she's keeping it all together.